Mr. Russell is truly a visionary and always thinks outside the box. Always on time and he provides great results. I enjoy working with Mr. Russell and his team and highly recommend his services.
Darrell Green
I can sum up Sean's key characteristics in three words: inventiveness, industry, integrity. Whatever he's working on, whatever field he's working in, he does his utmost to find solutions that deliver for everyone involved and make the most of all the resources available.
Helen McCarthy
20+ Years of Media Production Experience
Sean Russell has worked with some of the largest organizations in the country (Broward County Public Schools, Nintendo, Nickelodeon, Warner Brothers, MTV, NBC, Miami Marlins) and provided promotional assistance for over 300 clients in the fields of education, entertainment and sports.
Heal the Planet
is a nonprofit organization that focuses on teaching students how to eat healthy and live sustainable lives through farming and agriculture. Sean supports this organization by providing original video content.
Soflo Vegans
is a community and media channel that aims to make South Florida a global hotspot for vegans. Sean is the founder and provides the vision, media production and marketing support for this organization.
Geekfon Society
produces media content and events that provide the South Florida community with creative ways to channel their passions into a well defined purpose. This comes in the form of showcases, films and magazines.
Mr. Russell's reputation has spread throughout the District and not just because of his superior work ethic or web skill, but because he is also a great friend and colleague. Mr. Russell possesses a calm strength, a quality others strive to achieve. With Mr. Russell's help, anyone can attack and conquer the most challenging assignments.
Valerie Goode
Mr. Russell also developed and presented a Business Plan for the first District School Based Summer Camp program at Silver Ridge Elementary School in 2009. Based on his vision, there are now over 15 District Summer Camps. As one can see Sean Russell has many talents and capabilities. He is a leader, visionary, and an asset to our District.
Saemone Hollingsworth
Available for Speaking Engagements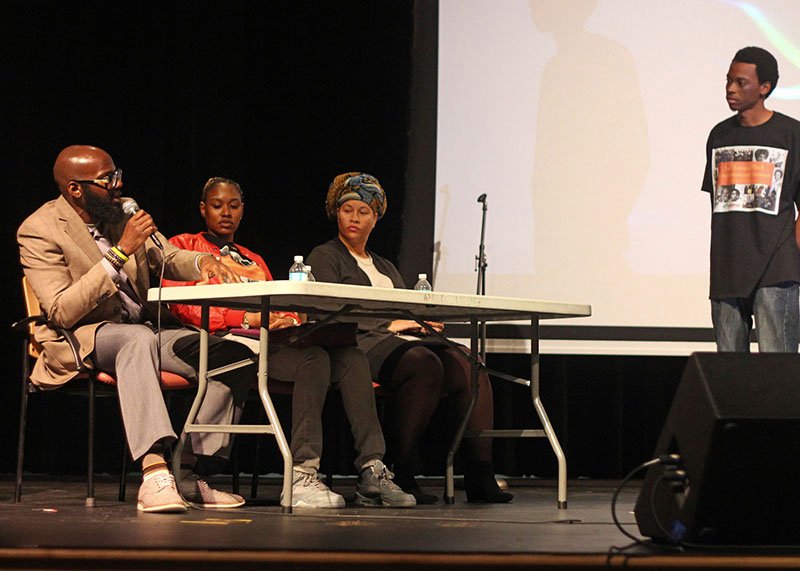 Sean Russell's background in education, marketing, administration and media production makes him the perfect candidate for your next workshop, conference or event.